Join us for Advent and Christmas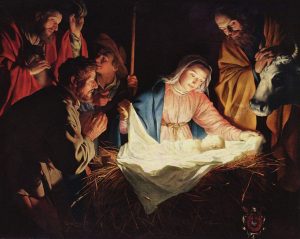 For a child has been born for us, a son given to us; authority rests upon his shoulders; and he is named Wonderful Counselor, Mighty God, Everlasting Father, Prince of Peace. (Isaiah 9:6)
We look forward to welcoming you to worship at this most holy time of year. Come as you are and feel at home. 
Advent Lessons and Carols
Come and hear the story in word and song. Sunday, December 17th, 9 am at Christ Church Coboconk, and 11 am at St. James Fenelon Falls.
Christmas Eve, Sunday December 24th
Please note there will be no morning services on this day.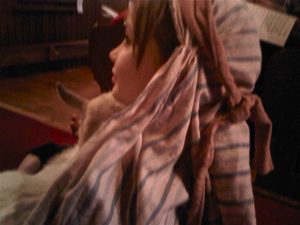 4 pm Family Communion Service at St. James Fenelon Falls. This popular service includes live stable animals and a come-as-you-are pageant for children. Come dressed as an animal, a shepherd or an angel, or borrow one of our costumes. Children wishing to participate should report to the parish hall by 3:40 pm to get a costume.
7 pm Traditional Candlelight Communion at Christ Church Coboconk. Christmas Eve with candlelight, carols and a warm and welcoming atmosphere.
10 pm Candlelight Communion at St. James Fenelon Falls. Enter into the  mystery and majesty of this most holy night in a traditional Christmas Eve service.
Christmas Day, Monday December 25th
10 am at Christ Church Coboconk. Breakfast and relaxed worship around the table. All are welcome. Please RSVP to let us know you are coming at the number below.