Christian Education
Welcoming the Stranger:
Hospitality in the Biblical Story
In a world where strangers are so often met with fear and distrust, the biblical story envisions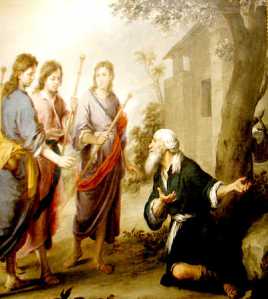 a world where strangers are not only welcomed but, surprisingly, teach us what it is to be a true follower of our God. 
4 Wednesdays – May 24th and 31st, June 7th, 14th. 7 to 9 pm.
St. James Anglican Church,
7 Bond Street East, Fenelon Falls.
$30 or pay what you can.
INFORMATION? Call 705-887-2537
With Sylvia Keesmaat
Dr. Sylvia Keesmaat is an Oxford-educated biblical scholar with a gift for making the bible relevant for contemporary contexts. She is a highly-sought lecturer and published writer who teaches in the Toronto School of Theology, and lives on a solar-powered organic farm in Cameron, Ontario. Her current project is a book on Paul's letter to the Romans, co-written with her husband, Brian Walsh.