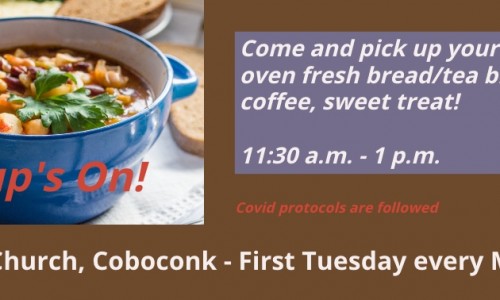 Welcome!
In-person Services have returned to Christ Church, Coboconk at 9:00 am and St. James Fenelon Falls at 11:00 am every Sunday. Celebrant and Homilst Rev. Alvardo Adderley
St. James will be hold service at 11:00 am at St. James in Fenelon Falls.  Rev. Alvardo Adderley will be the Celebrant.  Please let Dana Bachman know if you plan to attend St. James by calling 705-887-3232.  The service will be uploaded to the this webpage and to Facebook ON SUNDAY MORNINGS AFTER 8:00 AM.
PLEASE NOTE THAT STRICK COVID PROTOCOLS WILL BE FOLLOWED FOR BOTH CHURCHES.
This is a great place to learn a bit about the Parish of Fenelon Falls and Coboconk. Are you visiting in the area? Are you are looking for a new church home, or interested in finding out what the Christian faith is all about? Whatever your reason, we're glad you stopped by when current restrictions are lifted. We look forward to meeting you in person.