The Parish of St. James, Fenelon Falls
This website is a great place to learn a bit about the Parish of Fenelon Falls and Coboconk. Are you visiting in the area? Are you are looking for a new church home, or interested in finding out what the Christian faith is all about? Whatever your reason, we're glad you stopped by. We look forward to meeting you in person.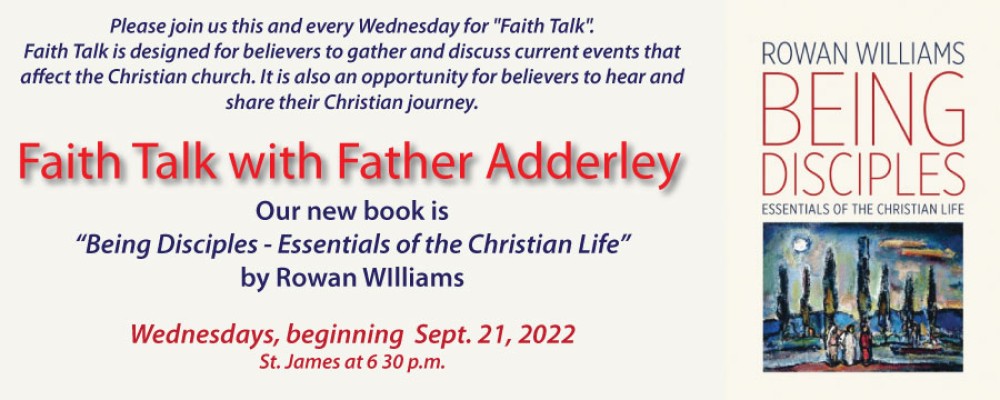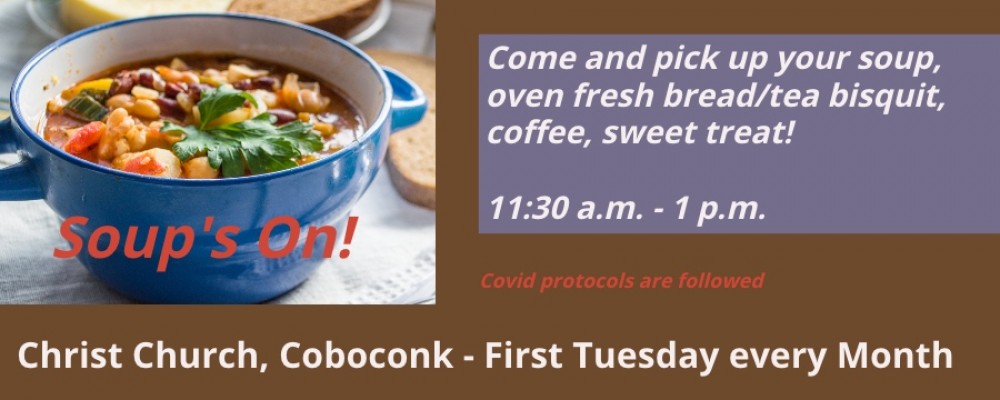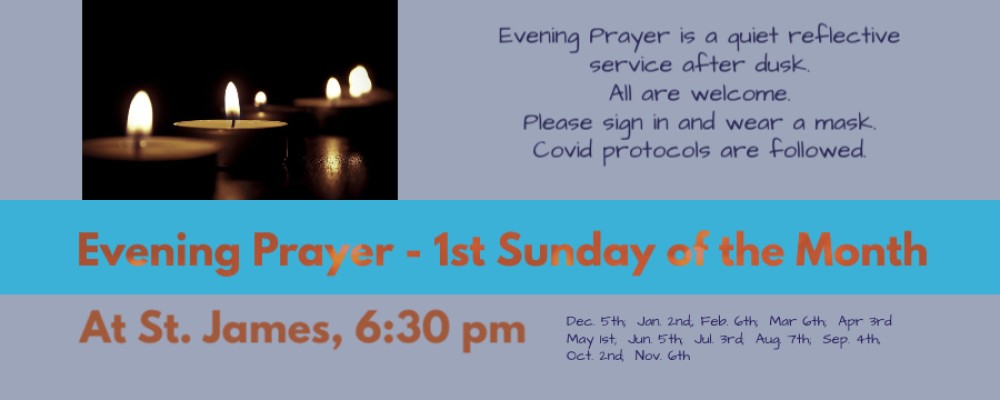 –
Upcoming Events
Sunday October 16, 2022 Celebration of New Ministry for Fr. Alvardo Adderley
The service for the Celebration of New Ministry for Fr. Alvardo Adderley will be held on Sunday, 16th October at 4 p.m.
There will be NO morning services in the Parish on the day as persons are encouraged to celebrate with Fr. Adderley at 4 p.m.
Queen Elizabeth
St James Fenelon Falls and Christ Church Coboconk join with the Diocese of Toronto, our nation and the Commonwealth in grieving the death of Her Majesty, Queen Elizabeth ll.  Sunday Sept 11, 2022.
"Gracious God, we commend to you the soul of your faithful servant Elizabeth, our Queen. Receive her into your heavenly realm,and crown her with the diadem of glory, as she lays down her earthly burden of duty and is released to take up the joy of eternal praise. We give you thanks for the witness of her long life of service, sustained by a sure and certain hope. We pray that the comfort of your Holy Spirit will be with the Royal Family and all who mourn, until such a time as we are reunited in the general resurrection of all the faithful departed in the communion of saints and in life everlasting. this we pray through the mercy of our Risen Saviour, Jesus Christ the Lord." Amen
Message from Rev. Alvardo
During my reflection this week I read the following humourous story written by Charles Spurgeon, and I'll like to share it with you.  He once said about finding the perfect church:
"If I had never joined a church till I had found one that was perfect, I should never have joined one at all; and the moment I did join it, if I had found one, I should have spoiled it, for it would not have been a perfect church after I had become a member of it.  Still, imperfect as it is, it is the dearest place on earth to us."
Like many of you, I love our church, the body of Christ.  And as imperfect as it maybe is I thank God for all the fellowship you and I share in Christ and the labour we present to Christ.  My constant prayer is that we would have hearts connected so tightly that no ungodly teaching or influence could hinder our growth or our desire to serve God and love each other.
This month has marked a year since I've partnered with you on this journey.  And it is with great enthusiasm and a joyful heart that I commit myself to you all as your servant in the Lord.  We are far from perfect – but we are blessed to have each other.  Let us not lose hope or faith in doing what is good and right.  There are so many who may not be a part of our congregation, but desire to be a part of a good and wholesome community such as ours.  Therefore, let us be intentional in being Christ-like and showing others what the love of God looks like.  In conclusion I echo the words of St. Theresa of Avila:
"Christ has no body now but yours.  No hands, no feet on earth but yours.  Yours are the eyes through which he looks compassion on this world.  Yours are the feet with which he walks to do good.  Yours are the hands through which he blesses all the world.  Yours are the hands, yours are the feet, yours are the eyes, you are his body.  Christ has no body now on earth but yours".
Alvardo
Prayerful Thanks
St James sends a prayerful thank you to Tim  Wessell (705-340-0420) who has volunteered/donated time to clean up the  plugged downspout at the church.
We would like to acknowledge that community service but also promote his business. He washes and cleans windows inside and out as well as declogging eavestroughs. Very professional, trustworthy, comes with a team of workers, high ladders and gets the job done efficiently and respectfully.
Services
Sunday morning service: Christ Church 9 am. St. James 11am
In-Person gatherings have resumed!
Please join us as you are able, with Covid protocols in place (i.e. no shared chalice and hand sanitizer is mandatory before receiving the host. Masks and hand sanitizer are freely available.). We look forward to seeing you!