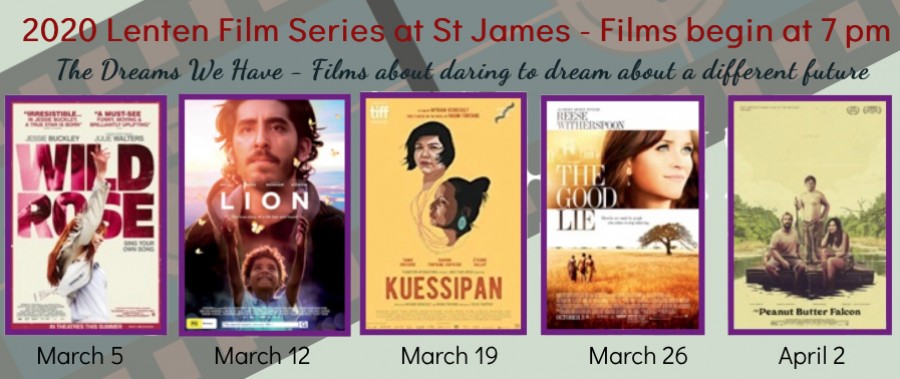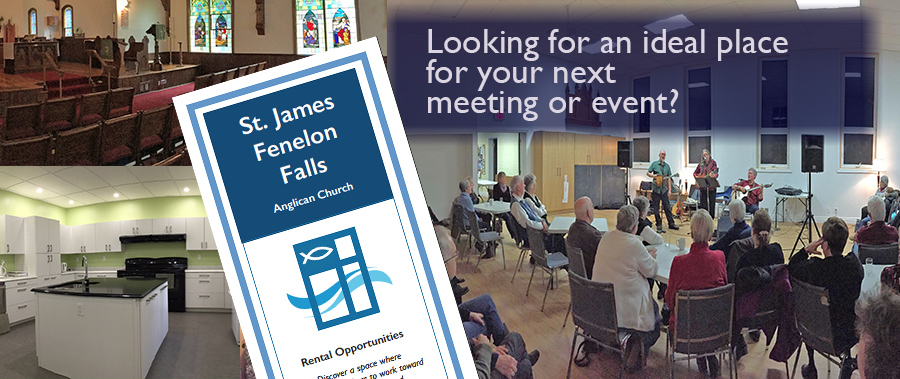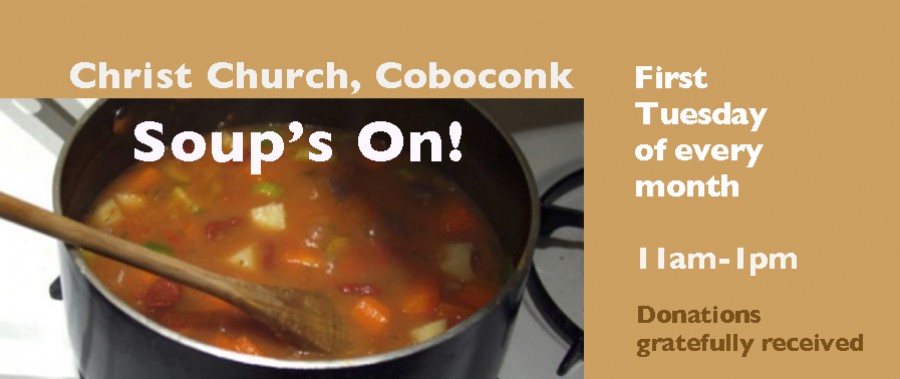 Due to COVID 19 directives, all services and meetings and gatherings have been cancelled in the Diocese of Toronto until further notice. Here is a link to the worship service from the Cathedral on Sunday, March 15. Bishop Andrew's message begins at 45:30. (There were technical problems during transmission of the service.) Please see below for a pastoral letter from the Parish Leadership Team.  Let's take care of ourselves, each other and do our part, with open hearts.
Welcome! This is a great place to learn a bit about the Parish of Fenelon Falls and Coboconk. Are you visiting in the area? Are you are looking for a new church home, or interested in finding out what the Christian faith is all about? Whatever your reason, we're glad you stopped by. We look forward to meeting you in person. 
Parish Leadership Team
During the interim period when the parish is without a full time priest, Bishop Riscylla has appointed a new parish leadership team.
The Rev. Susan Tate (Interim Priest in Charge)
The Very Rev. James Merrett (Interim Associate Priest in Charge)
Dr. Sylvia Keesmaat (Lay Pastoral Associate)
Dr. Brian Walsh (Lay Pastoral Associate)
We are committed to "equip the saints for ministry, for building up the body of Christ, until all of us come to the unity of faith and of the knowledge of the Son of God, to maturity, to the measure of the full stature of Christ." (Eph. 4.12-13)
Connect, Grow, Love
Here in the parish we seek a deeper connection to God and to one another as followers of Jesus.  We know that faith grows when questions are welcome. We continue to build a community of welcome, a place to belong regardless of your church and life experience.
Making the connection
You can find out a lot about us by coming to church on Sunday. A click on the right will give you directions. You can also give us a call; we would be happy to meet with you.
If you are interested in baptism, a church wedding, or are in need of support during a difficult time, we are here to help.
Pastoral Letter From the Parish Leadership Team, March 14, 2020

Friends,
It is a sign of how rapidly things are evolving with Covid-19 that we have had no less than four directive in the last 24 hours regarding assembling as a congregation.
At this point not only have all church services in the Diocese of Toronto been suspended, no congregation of any size can meet for any reason. This means that not only will our Sunday Services be cancelled, we will also not be continuing the Lenten Film Series, nor the Wednesday night Compline, nor will St James be meeting for Vestry next week. We will discern whether other parish meetings take place as time goes on.
Because we will not be meeting for worship together in one space, tomorrow morning at 11.00am Bishop Andrew Asbil will livestream a shortened choral mattins from St. James Cathedral. This pandemic has created a context in which the whole Diocese is invited to worship together through this online service. We can expect words of encouragement and Christian direction from our bishop in the midst of this crisis. We encourage members of our parish to participate as you are able. You can find the link to the service here: https://www.toronto.anglican.ca/2020/03/14/diocese-to-live-stream-from-cathedral/
We are aware that for a number of people in our congregation not being able to meet for worship will create a situation of social isolation. It is important that we continue to do something that we are already very good at: keeping in touch with each other. If anyone is in need of any assistance, either because they are ill, or because they would rather not risk going out, please to do hesitate to call any member of the parish leadership team. We are available and willing to assist in any way that we can. We will also be discussing ways to ensure that each and every member of the community is being cared for as needed.
If you have any questions, Please do not hesitate to call any member of the Parish Leadership Team if you need assistance. Given that we will not be at the church with any regularity, it will be best to use our personal email addresses.
We pray that the healing and comforting arms of God will surround each one of you.
Sylvia,
for the Parish Leadership Team
The Rev. Susan Tate, 705.887.5220, susantate100@gmail.com
The Very Rev. James Merrett, 416.573.2866, james@merretts.ca
Dr. Sylvia Keesmaat, 705.887.9429, s.keesmaat@utoronto.ca
Dr. Brian Walsh, 705.887.9429, brian.walsh@utoronto.ca