Christian Education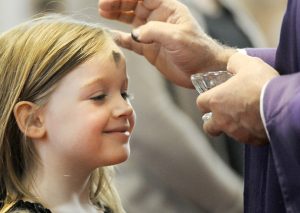 Ash Wednesday Program for Children
Ashes on My Nose
Wednesday February 13th, 2019
A day of storytelling, exploration and discovery for children ages 5 to 13. A chance for children to explore the meaning of lent and the journey to the cross through bible stories, baking, painting, singing and worship. Led by Sylvia Keesmaat. For more information or to register: 705-887-9429 or s.keesmaat@utoronto.ca. Cost is $15 or pay what you can.
Please register by February 10, 2019 by contacting Sylvia at (see above).
Ashes on My Nose will take place at St. James Anglican Church, 7 Bond Street East, Fenelon Falls.
Program runs from 9:30 to 3:30 pm. After-
program care is available until 5 pm.
Please feel free to print and distribute this poster. Ashes on my nose PDF poster
Dr. Sylvia Keesmaat is an Oxford-educated biblical scholar with a gift for making the bible relevant for contemporary contexts. She leads Bible Studies, Sunday School and learning events at St. James. Beyond the parish, Sylvia is a highly-sought lecturer and published writer who teaches in the Toronto School of Theology, and lives on a solar-powered organic farm in Cameron, Ontario. Her current project is a book on Paul's letter to the Romans, co-written with her husband, Brian Walsh.