https://www.fenelonanglican.com/st-james/
We want you to feel at home regardless of your church background. We are affirming, inclusive communities where all people are welcome and included in our worship.  Our services are printed out in a leaflet, so no books to deal with. Come just as you are and plan to stay for coffee hour after the service in the parish hall.
We strive for worship that is uplifting and meaningful. Our liturgies change with the seasons — Advent and Lent, Christmas and Easter. Children participate in our services and we aren't worried about noise or fussing.
REGULAR SERVICES
9 am, Christ Church, Coboconk
11 am, St. James the Apostle, Fenelon Falls.
These services of Holy Eucharist use contemporary language from the Book of Alternative Services and lively, singable hymns. Prayers for healing are offered during communion regularly or by request. St. James has a children's program available during the service; parents are invited to bring their children to the parish hall before the service starts to meet the teachers.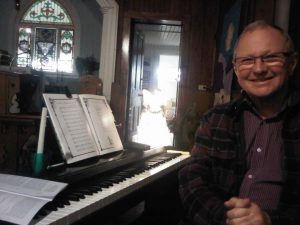 At the entrance to the sanctuary, you will find a place to add your concerns to the prayers of the people.
If you would like a follow-up visit or conversation with the priest, please fill out one of the cards in the pew and give leave it on the collection plate, or give it to the Father Adderley.
MIDWEEK SERVICES AT COBOCONK
We meet for morning prayer at Christ Church Coboconk, at 11 am on Wednesdays. 
This service takes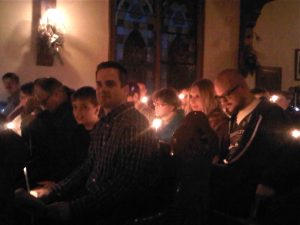 place around a table and includes a lively bible study, and lunch is served.  All are welcome.